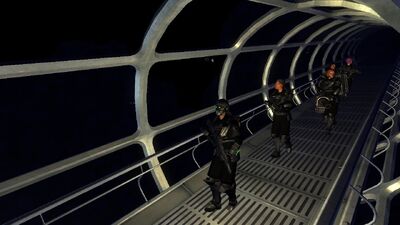 Artemis Team was the first Thunderfist squad created. The team, consisting of Private McManus, Private Ruiz, Sergeant Hawk, and Lieutenant Kurosawa, and the Commander (Lone Wanderer) were the first ones to receive Thunderfist Armor. Their mission was to head for the Moon in order to retrieve a functioning generator to reverse engineer. When the generator they found exploded, they fled into a teleporter room that sent them to an underwater alien base that would one day become Poseidonis.
Ad blocker interference detected!
Wikia is a free-to-use site that makes money from advertising. We have a modified experience for viewers using ad blockers

Wikia is not accessible if you've made further modifications. Remove the custom ad blocker rule(s) and the page will load as expected.