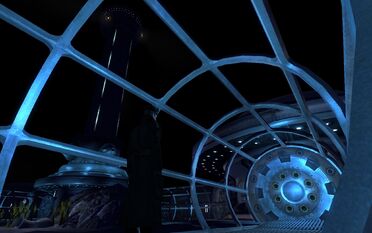 Poseidonis is the capital of the Terran Starship Command. At first it was believed to be a secret underwater alien base in the depths of the Pacific ocean, however it was later discovered to be in a large underwater cave. When the Olympus needed a generator from the wreckage of the other alien ship, Artemis Team was teleported to the base fleeing an explosion caused by a malfunctioning generator. The Artemis Team discovered that the aliens had abandonned the base shortly after the Tyranids were accidentally released.
After the TSC discovered the base, they cleared the base, made a city out of it, and named it Poseidonis, the capital of the Terran Starship Command and a paradise for the people of Earth.
The city is currently divided into two sections, the Boulevard of the Four Graces and the Apollo District, with further expansion and construction coming. The upper levels of the residential areas contain the Poseidon Lounge and the residential offices.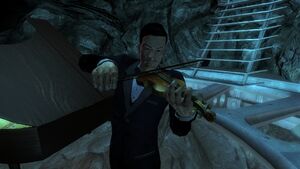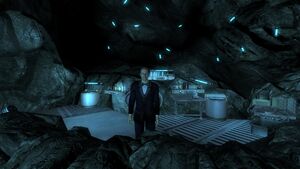 Ad blocker interference detected!
Wikia is a free-to-use site that makes money from advertising. We have a modified experience for viewers using ad blockers

Wikia is not accessible if you've made further modifications. Remove the custom ad blocker rule(s) and the page will load as expected.