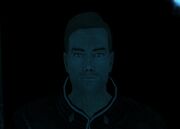 The Terran Starship Command book is a book written by author Spartan Warrior. It continues the story of the TSC at the very end of the war with the Western Brotherhood of Steel. 
Author Spartan Warrior says that he will release his first five chapters sometime in the month of April 2014. Leonidas; a 17 year old high school student say's "I've never done anything like this before, but i will do my very best to ensure that readers are not let down".
Spartan plans to release his full book at the end of the 2014 year, but say's he will release it if finished early. Many TSC fans are hoping he can pull this one off, because they really want to see the story of the Terran Starship Command Continue. He says that he is open to any suggestions and new ideas that he can add to his book and that he would appreciate any help just email him his email is nikolai.putin@yahoo.com. Readers Have high expectations for the upcoming book, but is it all real or a childs dream?